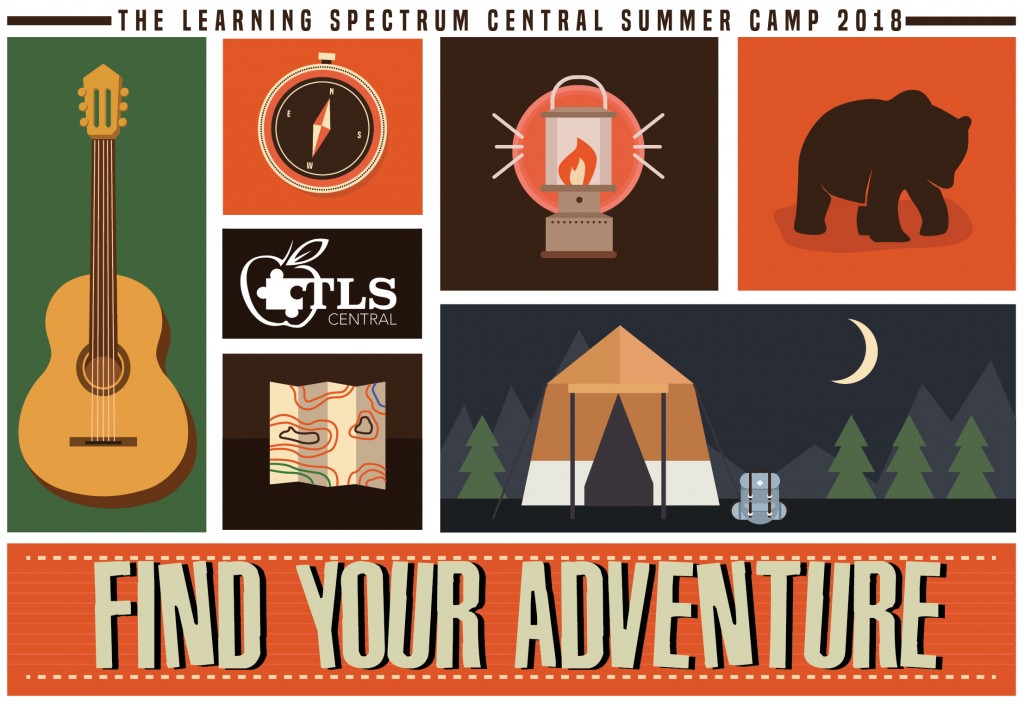 It may still be winter, but The Learning Spectrum is thinking warm, summer thoughts! We are excited to announce the 2018 Summer Camp Line-Up with a new theme and new focus — but same fun!
This year's theme is "Find Your Adventure" and is broken down into seven options spread over all three TLS locations. You'll recognize popular camps from last summer, and hopefully notice some new ones too!
Here is a breakdown of camps by location;
TLS North East
Social Camp with Sondra Williams (ages 10 and up): 6/11 – 6/14
Adventure Awaits Camp: 6/18 – 7/12
TLS Central
Creative Arts Camp: 6/11 – 6/14
Adventure Awaits Camp: 6/18 – 7/12
Animation Camp (ages 10 and up): 7/16 – 7/26
TLS South
Adventure Awaits Camp: 6/18 – 7/12
Creative Arts Camp: 7/16 – 7/19
In addition to these fun camps, Therapy camp and ABA Camps will also be offered. Therapy camp includes music, occupational and speech therapy, and runs from 6/11 – 8/2. ABA Behavioral Camp will vary by location, so please see our website for more information.
Current TLS families can sign up for summer camp now through February 26. Open enrollment starts February 27.
Registration information, fees, location-specific flyers and camp details are available on our website.
We've had so much fun with our summer camps in previous years and have made countless memories with the students. Last year they experienced themes like Start Your Engines, Super Spy School, All American Camping and Mad Scientists. In 2016, they had fun with Inside Out, Star Wars, Wizards and Magic, Rock 'N Roll among others. We are very excited for this year's summer theme and look forward to watching the students grow, learn and enjoy a fun summer!
If you have any questions about the 2018 summer camp, please contact us at 614-844-5433 or visit our website for more information!